At Black Rabbit Vintage clothing store, the past is always in style | Local Business
5 min read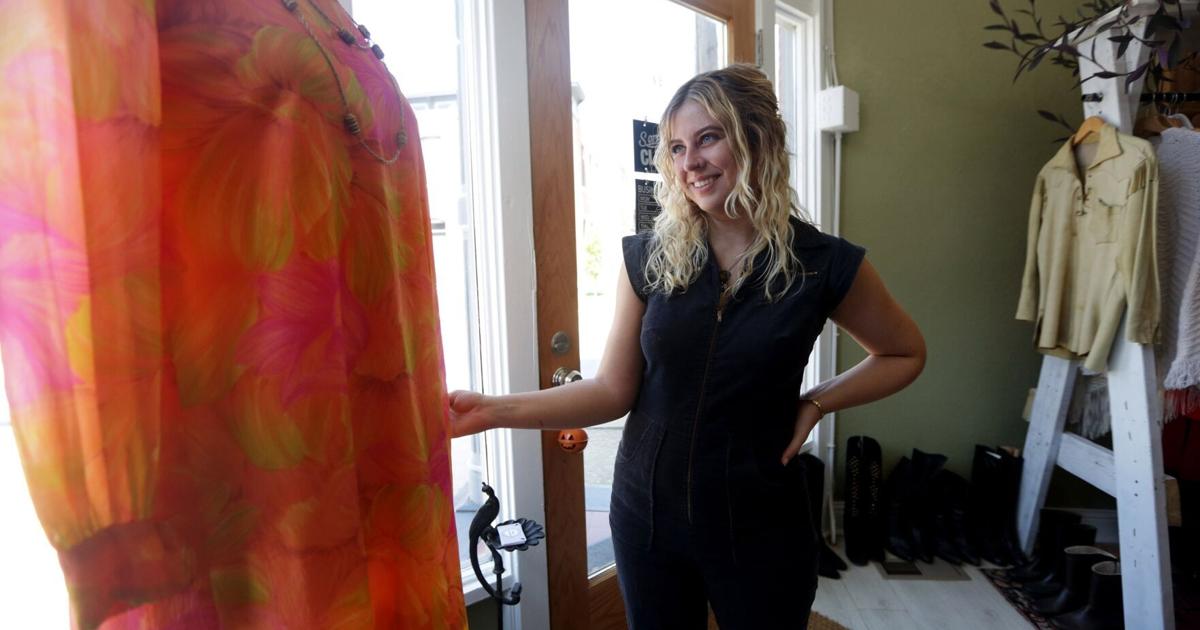 ST. LOUIS — Madelyn Lumpe runs a vintage clothing store. She is 32 years old.
Almost everything she sells is older than she is.
Black Rabbit Vintage, at 2800 McNair Avenue in Benton Park West, mostly sells clothes from the 1950s through the 1980s, though some items are older.
The store's inventory reflects the taste of its owner and sole employee. Lumpe loved playing dress-up as a girl ("My mother has a lot of very interesting pictures lying around," she said), and when she was a teenager she often wore the clothes her own mother wore in high school in the 1970s.
She notes with some pride that her mother wore a Gunne Sax Renaissance dress to her prom, and her father wore a powder blue polyester suit to his.
"I grew up romanticizing the period," she said.
Lumpe still wears vintage clothing almost exclusively today, and her hobby of collecting it eventually led to the opening of Black Rabbit Vintage. But first, there were more than the usual number of obstacles to overcome with the help of a dash or two of good fortune.
After college — she was an art major — Lumpe worked at what she now dismisses as a "desk job." She also took a series of jobs in the service industry, all the while adding to her burgeoning assortment of vintage clothing.
About six years ago, she began to sell some of the clothes at pop-up events and other temporary sites, while still buying more. At the time, she looked at her interest as nothing more than a hobby.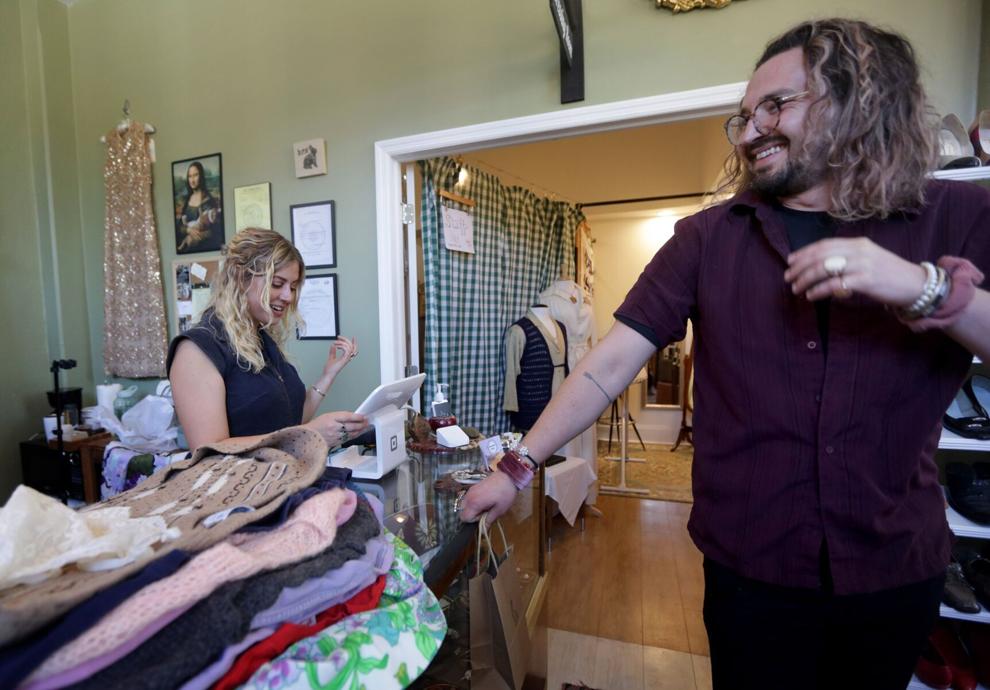 Then, in 2019, Adrianne (Ace) Mammet offered to sell her the entire inventory of her store, Ace of Hearts Vintage Clothing, which had been a mainstay on Cherokee Street since the 1980s, when it was first called Ruth's Basement.
"She (Mammet) cut me a good deal and changed my life. I'm very grateful to her," Lumpe said.
That's when Black Rabbit Vintage was born, at least officially. Lumpe found a suitable location and began working on the necessary permits.
Getting the building's zoning changed was a challenge that required three hearings in a courtroom. Though she thinks of her business as a well-curated vintage clothing and jewelry store, the city thinks of it as a second-hand store, which means "you're under the same coding as a pawn shop," she said.
She also took the unusual step of financing the business without a single loan. Both the money and the original inventory were all her own.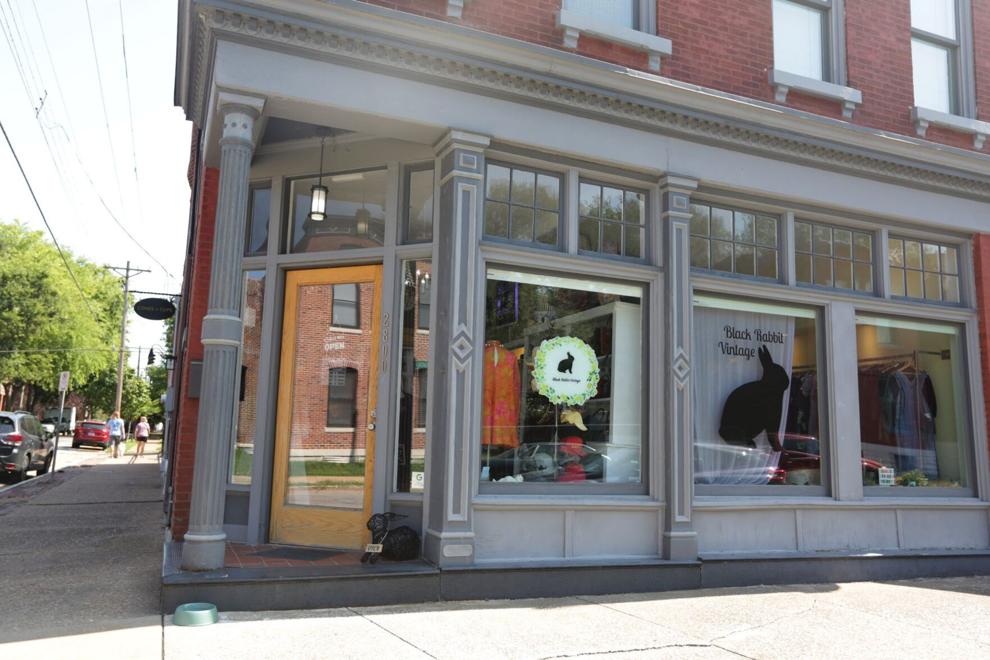 Everything was in place and she was ready to open in April, 2020. But the country went into a coronavirus-related lockdown the month before. The store could not open.
Lumpe continued working at Nippon Tei restaurant (her boyfriend, Reed Joern, is a sushi chef at its sister restaurant, Indo). Meanwhile, her landlady kept the store's space open and available for her.
The shop finally opened in October, 2021; it celebrates its first anniversary on Oct. 7. Meanwhile, Lumpe continued to work at the restaurant, which accommodated her hours, for the first nine months. The store is doing well enough now that she can make it her only job.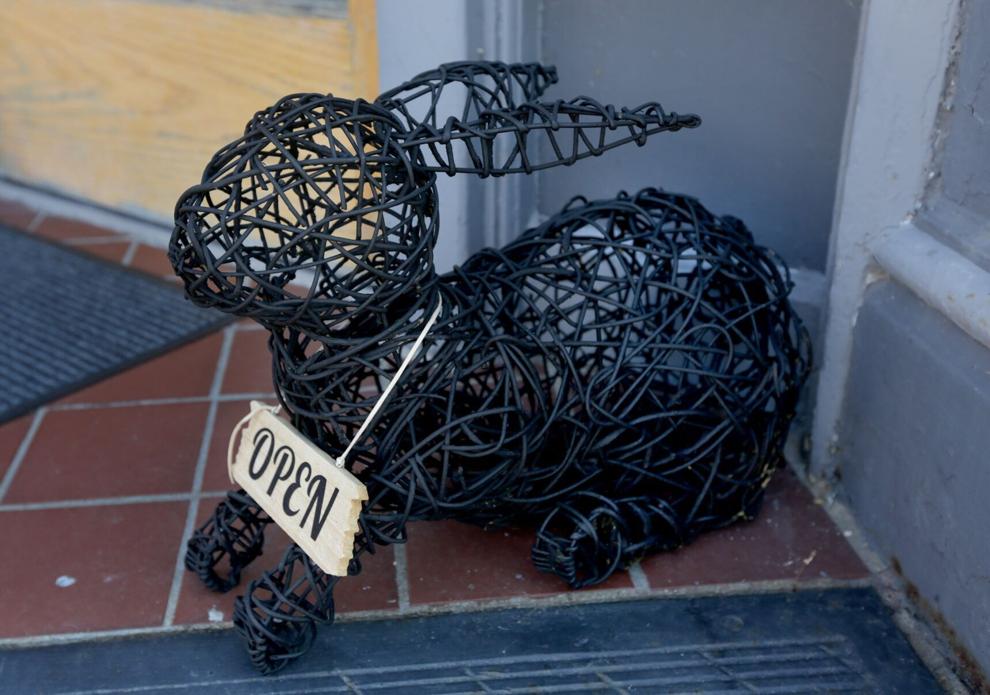 "I've wanted to own a vintage shop since high school, and here I am," she said.
Sophia Scott recently bought a pair of 1970s sage-colored Farah pants there. It was the second time she had been to the store.
"It has the most authentic older period clothes from the '60s and '70s," she said, adding that other vintage clothing stores in the area generally sell goods that are newer.
"I really love the style. I like the whole idea that you can buy something that had its own story and then you can buy it and give it a new life," Scott said.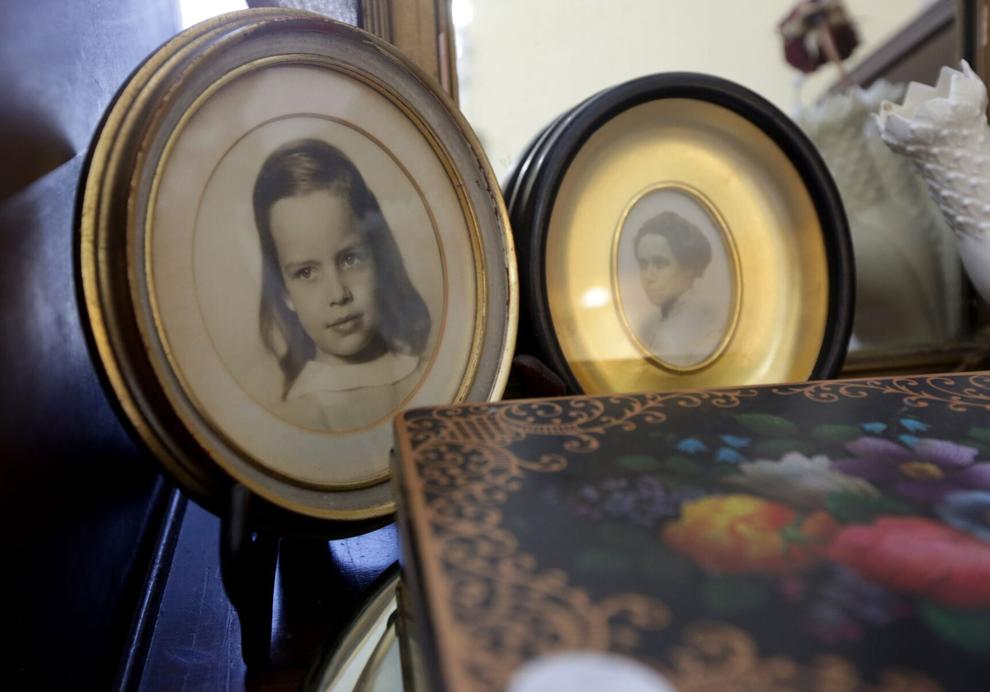 Lumpe feels much the same way. She looks at clothes from the past as having their own character and history. She feels a connection to them; she knows exactly when and where she acquired each piece.
At the store, she arranges the inventory according to her own particular logic.
The clothes, whether originally intended for men or women, are all hung on the same rack. Shirts are sold with shirts. Pants are sold with pants. They are sorted not by size but by style and color.
A tan Walt Disney Animation suede jacket from the '80s that has never been worn hangs next to a couple of brown leather jackets from the '70s. Yellow macramé ponchos all hang together in the front of the coat rack.
The organization policy is all part of Lumpe's commitment to inclusivity.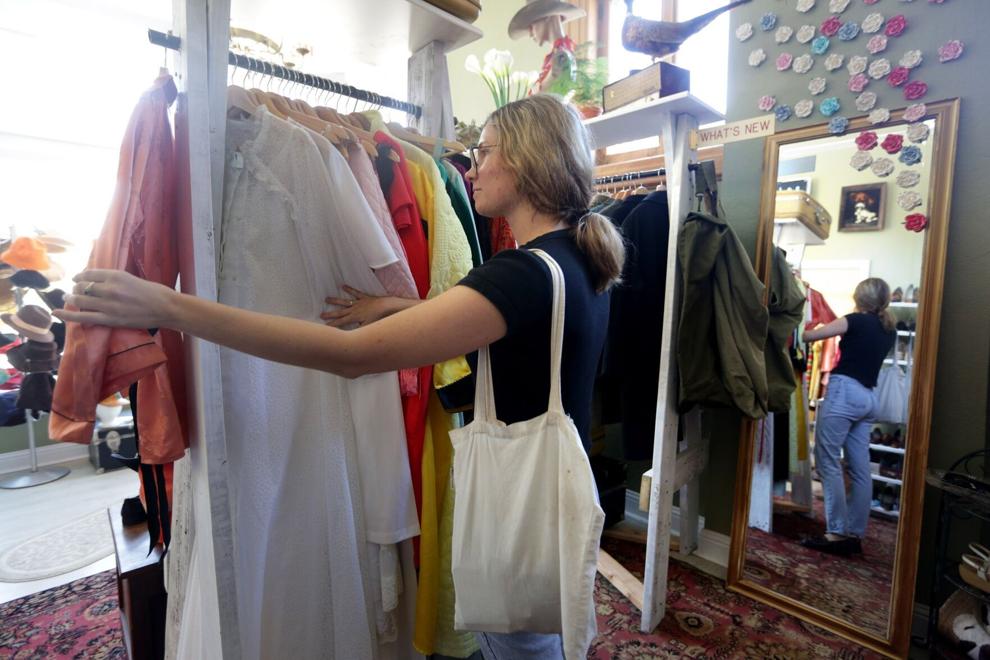 "I don't gender any of my clothing. I want (the store) to be a very safe space for people of any sex, race or shape or size," she said.
"If it fits you and you like it, just wear it. It doesn't matter if it was made for you or not," she said.
The store does not have nearly enough room for her entire inventory, including the oldest item she has for sale, a riding jacket from the 1860s. Also hidden from view is a collection of wedding dresses dating back to the 1920s, which she shows by appointment only.
When customers are not in the store, she can often be found on a sewing machine making the alterations and minor repairs that are often necessary on clothes that are many decades old. She inherited a love of sewing from both her mother and her grandmother, she said.
Her sense of style, though, is her own. Some would say that in fashion, everything old is new again. But to Lumpe, the styles of the past are always proper for the present.
Or rather, they're almost always proper.
"Styles always come back, even if you want them or not. Low-rise jeans keep threatening to come back," she said.