Canadian jewelry designer Melanie Auld celebrates milestone 10 years
8 min read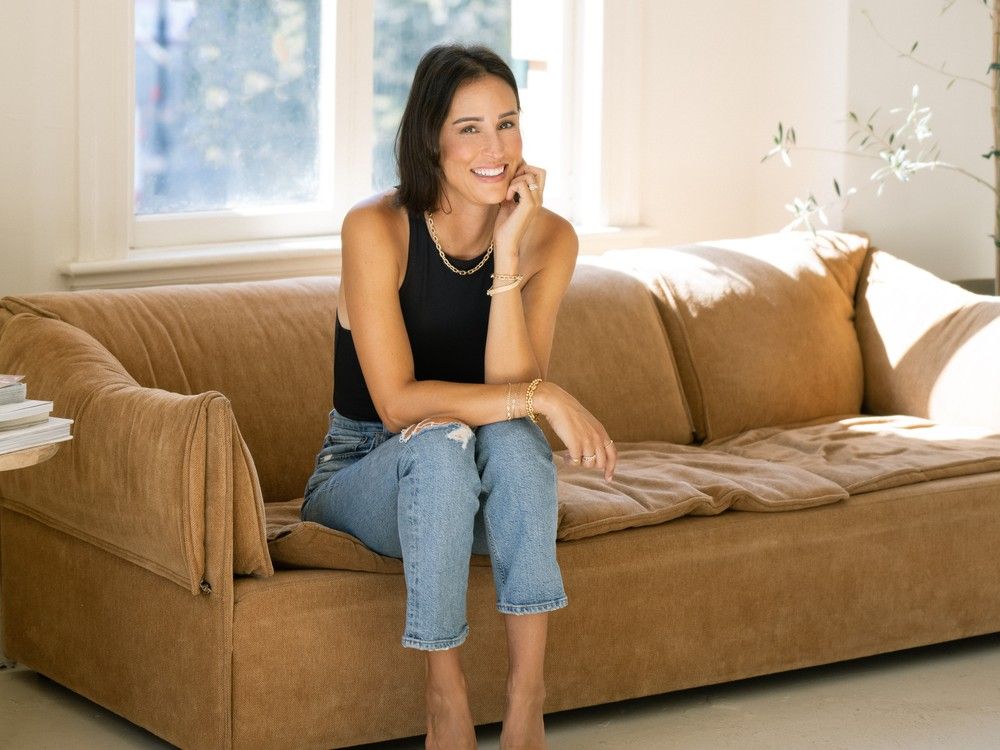 A big break for the company came when Auld's pieces were picked up by retailers such as Blue Ruby Jewellery and The Cross in Vancouver.
Get the latest from Aleesha Harris straight to your inbox
Reviews and recommendations are unbiased and products are independently selected. Postmedia may earn an affiliate commission from purchases made through links on this page.
Article content
Melanie Auld occasionally gets stopped on the street by customers who are familiar with her eponymous brand.
Article content
"It is pretty funny, actually," the Canadian jewelry designer says.
Article content
The comedy comes, in part, because Auld is still pleasantly surprised by the popularity of her jewelry brand, which is celebrating its 10th anniversary this year.
The other element of awe to being recognized by fans is the pause it prompts from her husband, Alex Auld.
"He was used to being the one who would get noticed when we went places," Auld says of her partner, a now-retired professional hockey player who played for the Vancouver Canucks and Dallas Stars, among other NHL teams. "And now, we'll have (fans) coming up to me."
A veteran of the design business, Auld started Melanie Auld Jewelry in 2013 when the family relocated to Vancouver following her husband's retirement from the NHL.
Article content
"My husband played here," Auld, who is originally from Thunder Bay, Ont., explains. "And we just loved it when we lived here. We wanted to come back and raise our kids here."
With her husband at home, Auld says she was able to take a full, "nine-to-five approach" to building her jewelry brand.
"We kind of traded off the different parenting duties at the time. From the times where he had to be on the road all the time, so I had to hold the household down," she recalls. "And now, he's kind of taken on that role. So I'm definitely lucky that way."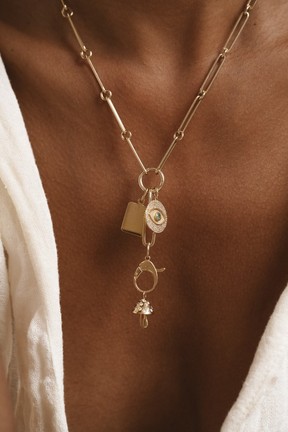 Working with precious metals such as sterling silver and gold, along with gemstones for her designs, Auld recalls the early days of the brand presenting a few financial challenges.
"Looking back and thinking about the first few years, I can remember there being times where we didn't know how we were going to pay for our next round of products," she says. "Those times were so stressful. I'm sure we could have been broken 100 times over, but somehow we found a way to keep going and make it work."
Article content
A big break for the company came when Auld's pieces were picked up by retailers, such as Blue Ruby Jewellery and The Cross in Vancouver, that were willing to stock her designs.
"That really allowed us to grow and have brand awareness," Auld says. "And I also think, collaborating with Jillian Harris was a huge turning point for the brand. She was able to get us out there in a way that we just, organically, wouldn't have been able to do ourselves."
The television personality and lifestyle tastemaker has been a longtime partner of the company, including creating her own collection of charms and pendants for the brand called Adorned.
"It felt really pivotal for us to have her supporting us and getting our name out there, getting our brand out there," Auld says. "And I think it was really the catalyst for us being able to open our first store in Vancouver."
Article content
Auld opened her first standalone store in 2019 at 575 West 6th Ave. in Vancouver. The space allowed customers the opportunity to "see and feel the jewelry," which turned out to be an especially important step in the brand's addition of solid-gold fine jewelry and made-to-order creations, the designer says.
"It's a big deal to be able to have a space for a customer to come when they're wanting to purchase upwards of $1,000 apiece," Auld says. "Having the store and being able to interact with our customers one on one really changed everything for us. We were able to understand what they wanted more and were able to expand our offering."
The boutique also became a launching pad for the jewelry line's popular welded bracelet service, which sees a bracelet design permanently affixed around the wrist with an in-store welding device.
Article content
Auld has ceased wholesale operations, selling entirely direct to consumers through her website and bricks-and-mortar stores in Vancouver and Toronto.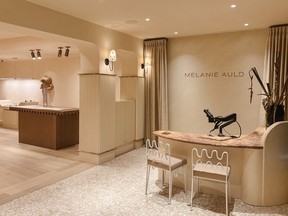 "It just came to a place where it felt natural for us to take it all in-house and really deal with the customer ourselves and get to know our customer directly," Auld explains of the move. "It was just kind of an evolution to open our own stores and be able to serve our customers in a different way." 
The brand's designs range in price from $18 for an earring charm to more than $4,000 for a made-to-order diamond tennis necklace. The range of affordability, customization and fine-jewelry pieces allow Auld to meet her customers at their different budgets — and life milestones.
Article content
"People are coming to us to mark moments," Auld says. "The fact that you're able to come and customize a piece, be it in demi-fine or in fine, instead of just buying what feels more like off-the-rack jewelry — I think those pieces need to be special."
Since starting the brand a decade ago as a one-woman business, Auld has grown the Vancouver-headquartered company to include 30-plus employees.
People, she stresses, have been another big part of the success of her brand.
"When we wrote our business plan and what we wanted to bring, a lot of it was to create jobs for creative people," Auld says. "And I think we've been able to do that in a very thoughtful way."
With a decade behind the brand — "It seems so long and also so short," she says — Auld is looking toward the future with some big plans to further build out her namesake creation.
Article content
"I would love for the brand to evolve into even more of a lifestyle brand," she says. "I'm hoping that we can open more physical locations.
"But I'm also putting it out there into the universe that, because of my love of travel and interiors, I'd really love to open a small boutique hotel at some point in a destination as yet to be determined."
Style Q&A: Canadian fashion brand taps into technology with 3D knitwear

Cosy up with these two cool new outerwear collections

Spring fashion: Adding optimism to your closet with colour
---