Dark, Twisted, a Little Bit Naughty
9 min read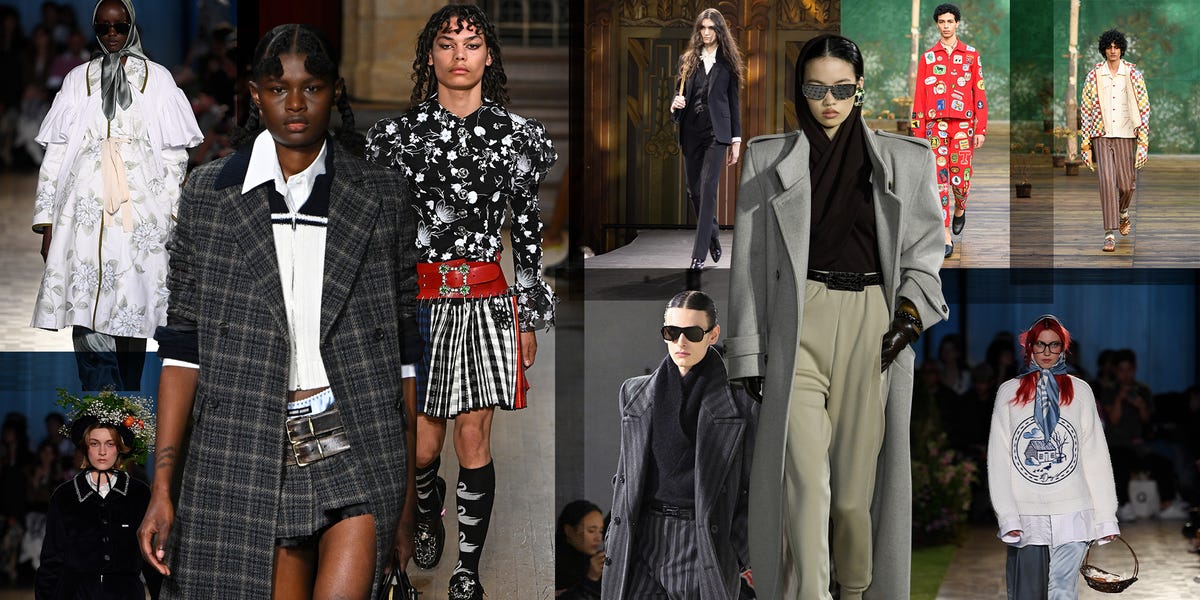 It can be difficult to tell what's actually "trending" in fashion and style at any given moment, but if there's one look that feels truly, compellingly dominant, it's prep.
My TikTok feed is flooded with prep-adjacent content. There's a preoccupation, even an obsession, with distilling quality and wealth and heritage. Women are talking about "classics" and what rich people "actually" wear and stealth wealth; they're showing off Hermès cashmere suits and logo-free bags, and telling their followers that the key to getting a rich husband is reading Paul Fussell's 1983 book, Class: A Guide Through the American Status System.
Fashion brands are already aligned with these enthusiasms. Numerous European houses are evolving their images toward the "classic" or "heritage"; the former Gucci creative director Alessandro Michele's refusal to fully abandon his decadent aesthetic for something more traditional is said to be one of the reasons for his departure late last year. Balenciaga introduced in mid-2022 a line of seasonless basics called Garde-Robe. Saint Laurent has won raves for its classic coats and sexy but stately gowns inspired by socialites of yore.
Lurking beneath some of fashion's most exciting collections are good ole fashion preppy clothes. Celine's Hedi Slimane continues to mine the look of early-2000s New York and Los Angeles, but just as many of the models at his Los Angeles show in December looked like extras from the original iteration of Gossip Girl, scheming in school uniforms with their enormous designer bags thrust into the crooks of their arms like status shields. Miu Miu, as tacky-fantastic as its low-rise clothes seem to be, has doubled down on pleated skirts and smart jackets, tennis skirts and après-ski gear; technically, Miuccia Prada has revitalized the uniform of the lady who lunches.
On a more intimate scale, buzzy American brands like Noah, Bode, and Thom Browne are undeniably fueled by dreams of rugby stripes, wide-cut chinos, and activities generally conceived for the country club. The big fashion news getting 20-, 30-, and 40-something women shopping in the United States is that their beloved J.Crew "is back," as our own Halie LeSavage expertly explores in her profile of the brand's terrific newish designer, Olympia Gayot.
And one of the fall's hit podcasts, the latest season of Avery Trufelman's beloved fashion thinker, Articles of Interest, focused on prep's recurring appeal and the history of "Ivy Style" in particular.
It can feel like everyone is playing tennis; everyone is buying vintage Cartier watches; everyone is taking their L.L.Bean totes out to pillage the Goodwill in the best parts of town for fisherman sweaters and discarded Oscar de la Renta. In the words of a WASP doyenne I know, "It's scotchy-wotchy time"—but why?
Maybe we return again and again to prep because we feel we know it so well. It's like the foundation of American style. But what draws us to it, especially when it's so closely associated with wealth, privilege, and all that other stuff that's been so effectively villainized by the horrors of income equality? In other words, is prep the ultimate trend or the denial of all that is trendy?
Prep is timeless, sturdy, classic. It's well-made. Everyone looks good in big, crispy pants, and tweed blazers over sweater vests, and cashmere twin sets. It might not make you look cool, but as Ralph Lauren taught us, you put your own spin on it by wearing cowboy boots, or a tie as a belt, or tying your cardigan around your waist like a weird little skirt, and—ta-da!—suddenly you're an eccentric with formidable personal style.
You can see what might draw shoppers, and women simply seeking to evolve their style, to its foundations at a moment when so many trends exist and so much clothing feels cheap or disposable. Prep lasts. Prep is quality, and its fundamentals can be acquired for a reasonable price. Prep is the basic palette of style.
And yet that means that prep is conservative. It is a standard to which we've retreated in the face of this fashion chaos—all of us looking at these micro trends and fast fashion, and thinking, We used to be a country, a proper country! And running to the reliable basics that made Muffy look so spiffy.
About a year and a half ago, "Old Money TikTok" became a phenomenon, but it's still going strong, with figures like a woman who goes by "Kiki Astor" demystifying in a dud English accent what "old-money" types actually wear: L.L.Bean Boat and Totes instead of Chanel handbags, Barbour jackets instead of Blair Waldorf plaids. (As someone who grew up in Delaware, the "family seat" of the du Pont family and the Bidens, I certainly have my own opinions about that—which is not to suggest my authority over hers, but rather to convey how varied or localized these status symbols are.)
Many of the Old Money TikTok videos adopt the Kiki Astor tenor: You all have it wrong, and let me tell you what real wealth looks like. It's anthropological—a digital-first sequel to The Preppy Handbook—but it constitutes a strange fetishization of class and wealth when, hey, I thought we all hated those people now! Just as many people use social media to criticize the way class and privilege works in America as they do to celebrate how it looks.
So why is it that young people, who unlike their parents getting more liberal as they age, are clinging to these reactionary clothes? Shouldn't we be throwing out all the rules?
I think there's actually a magic beneath the surface of this prep renaissance that's missed by our traditional framework of trend reporting and dissecting. Trend reporting—or defining "aesthetics"—is a way to make sense of a chaotic world. I get it: Who the heck knows what's going on anymore? If I could just give you a few images and a few words over a period of 15 seconds … it's like taking a pill that makes it all make sense. Ahhh.
But it doesn't really make sense, and the contradictions of prep suggest how flattening it can be when we attempt to understand the world, especially style, through social media. I think beneath all that chin-stroking is an approach to preppiness that is genuinely fresh and freaky and exciting. And distinctively individual, but not in an Ayn Rand sort of way. (Is there an Ayn Rand Tok?? Please, don't tell me; I don't want to know.)
Look more closely at the brands leading the prep revolution. These clothes do feel heritage, classic, and even preppy, and yet they defy any of the ready associations we have with the term: pastels, snobbery, elitism, conservatism. You could never accuse Mrs. Prada, for example, of looking backward out of fear for the future or some desire to return to a rosier-seeming past. (Indeed, she's one of our most optimistic designers.) And Anthony Vaccarello, at Saint Laurent, is making cashmere and wool coats, of all things, exciting by giving them attitude and a spirit of danger; he moves fluidly, expertly, between the codes of men's and womenswear to make a statement about sexiness that feels timeless and even dignified. His clothes don't feel androgynous, which would be old-fashioned, but rather confident and dandyish: I'm fancy enough to wear this fancy coat! It's modern, and I don't think it's conservative at all.
But even the smaller or less-mainstream designers, who are driving real fashion innovation by challenging us to see clothing or style or identity in new ways, all have one thing in common. It's—you guessed it!—prep!
Thom Browne has convinced generations of men that wearing a skirt is a ball. Bode, which encourages consumers to think of themselves as custodians of heirloom garments, sculpts antique quilts into the straightforward, American workwear shapes that Brooks Brothers looked to in the 1920s; the brand's designer, Emily Adams Bode Aujla, is looking to evening clothes from that period for her womenswear, conjuring a time when a woman's beaded or drop-waist dress could signify that she was a rebel, an iconoclast, or even a political dissenter.
In the United Kingdom, brands like JW Anderson, S.S. Daley, Chopova Lowena, and Wales Bonner all use school uniform tropes and tailoring to reveal deeper, more complex (and at times painful) histories behind the societies that have upheld those garments as a kind of fashion beacon.
In other words, the brands that are perhaps most fundamentally shaking the foundations of fashion are ones that would almost universally be described as preppy. But rather than reinforcing the lifestyle of prep and its trappings, they are swatting at them, playing with them, questioning them. Prep is back, and this time, it's personal!
This is one of the downsides of trend-brain: We distill our understanding of a past "aesthetic" into the most digestible or immediate form, compressing out the beautiful and complicated and weird stuff in the process. As one of the best books on the history of prep, Black Ivy, articulates (coinciding with the prep renaissance, the book was released in 2021), preppy clothes are not nearly as white and exclusive as we might imagine. Button-downs, khakis, and crewneck sweaters have a long history as a uniform of "revolt," as author Jason Jules puts it, for Black Americans.
Another provocative dissection of the preppy uniform appears in The Andy Warhol Diaries, the 2022 documentary based on the artist's daily journals. The film series is much more personal, and thus more queer, than previous Warholia. It argues that Warhol and longtime boyfriend Jed Johnson wore crewnecks, tweed blazers, and khaki slacks as, really, a kind of drag, so that they could look normal but live and feel more openly in a period of grave animosity toward LGBTQ+ people.
Of course, we find ourselves again in such a period, reviving the uniform's power. But in shows like Succession and the revival of Gossip Girl, the approach to preppy or classic clothes, and even to wealth itself, is dark and twisted, even perverted. As my colleague Tara Gonzalez points out, it's sexy. It's as if the wearers of these clothes are taking the worlds and people and ideas typically associated with them and purposefully messing with them. Kill your darlings, as they say!
The history of the sort of prep I see manifesting today is not Abercrombie cargo pants, pink polos, or mint juleps on the lawn. Instead, I see the vivaciously complex style of Diane Keaton, who adores avant-garde fashion but has always worn her plaid and leather with a kinky wink. Her 1994 Golden Globes look, for example, makes her resemble a fashion editor en route to a 2023 fashion show in a leather jacket by Junya Watanabe and a kilt by Chopova Lowena—two brands known for giving deliciously sour remixes to well-worn fashion archetypes. (Keaton is also, not coincidentally, a J.Crew campaign model.)
Or I see Fonzworth Bentley—impresario, former valet to Sean Combs, and one of the most stylish men to ever live—who saw the majesty of Atlanta prep as something to be closely studied, and then played up to explosive proportions. Or Princess Diana in her spandex and sweatshirts, or witty sweaters, reminding us that fashion can be armor by being a balm and a source of joy. Or Mick Jagger in his snarly late-'60s era, singing naughty nasty pop songs about living in sin but dressing like a teacher's pet in a striped shaggy dog sweater. Frank Ocean, mixing Prada turtlenecks with chubby fleece jackets and Old Celine handbags, seems like an ultimate new prep icon to me.
What do all these people have in common? Like the designers I mentioned, they use these extremely familiar clothes in ways that feel unusual, exciting, and provocative. They challenge us to see what feels almost tired as special and individual, as the product of choice rather than peer pressure. The reason prep endures is because its very recognizability presents some of our most creative and emotional dressers the opportunity to challenge its values, over and over and over again.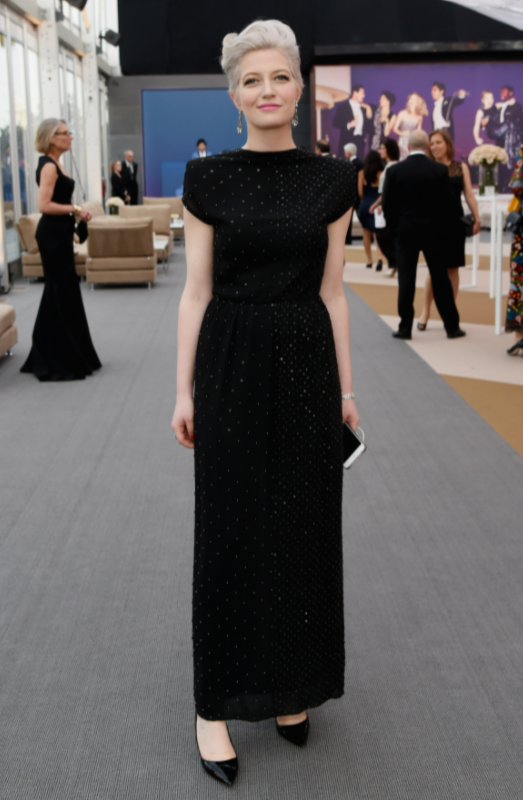 Rachel Tashjian is the Fashion News Director at Harper's Bazaar, working across print and digital platforms. Previously, she was GQ's first fashion critic, and worked as deputy editor of GARAGE and as a writer at Vanity Fair. She has written for publications including Bookforum and Artforum, and is the creator of the invitation-only newsletter Opulent Tips.