How to build a capsule wardrobe
6 min read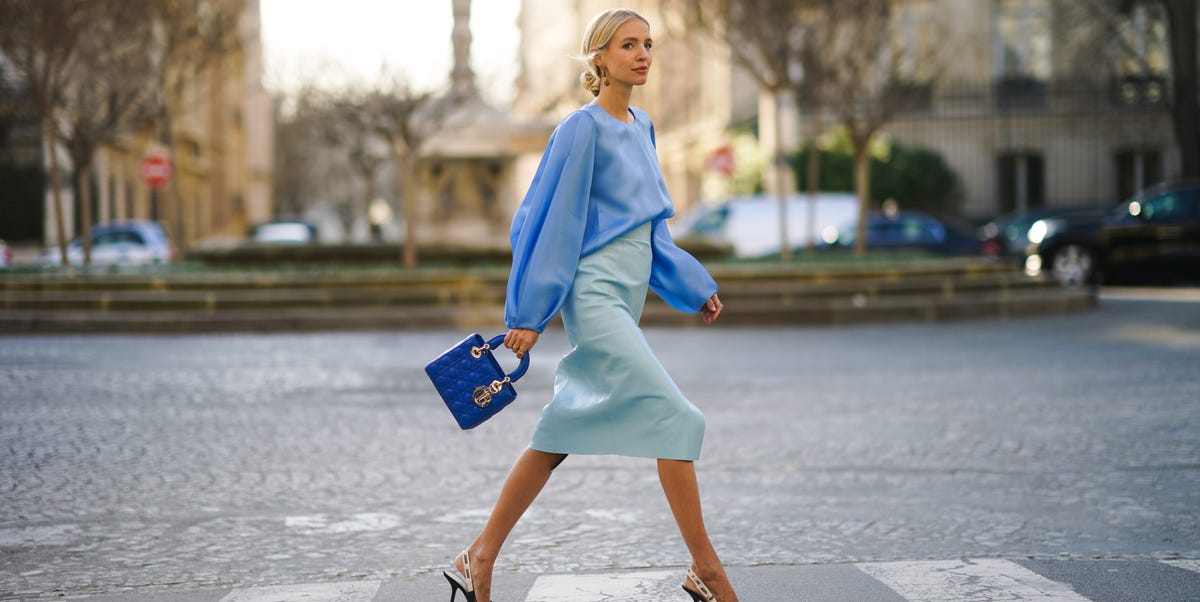 When a new season rolls around, we often have the desire to simplify our lives and get things in order – this may include sorting through an overflowing wardrobe.
Perhaps after wapping over your winter clothes to spring and summer, you've realised you have more items than you really need; you made too many impulse buys you've forgotten about or maybe it's just time to sort through some pieces that have been hanging in your wardrobe, unworn, for far too long. If getting dressed feels more chaotic than you would like it to be right now, it might be a good time for a wardrobe re-set. Try adopting a more mindful approach to dressing by building your own capsule collection.
For many of us, our relationships and attitudes to fashion and shopping have changed dramatically over the years. Instead of being swayed by passing trends and impulse buying, many of us are now trying to take more of a considered approach to what we buy and how much we shop. With sustainability playing an increasingly important role in fashion and all parts of our lives, there has been a shift of focus to quality over quantity, by adopting a curated edit, considering how much we want to consume and invest in the right pieces that will stand the test of time.
If you would like to embrace a more considered approach to fashion, but feel that you need a little help on where to start, read on.
What is a capsule wardrobe?
When a wardrobe is considered 'capsule', it tends to mean a streamlined edit of items that all work well together, pieces that complement one other. This helps to ensure that nothing goes unused or unworn. Traditionally, a capsule wardrobe sticks to mutual hues so that everything coordinates; it's made up of around 10 and 20 pieces such as staple jeans, a T-shirt that goes with everything, a classic trench coat, blazer, dresses that can be styled up or down and comfortable knitwear. With that said, a capsule wardrobe can actually look different to everyone – ultimately, it is about the pieces that work for your lifestyle.
"We all have those same few pieces that we wear on repeat, regardless of how many clothes we have in our closet, and we need to be encouraged to build from that," Brazilian fashion commentator and writer Aleska Servian tells us.
Instead of trying to create a wardrobe of what we think is a capsule classic, we should build around those pieces that we already wear to death. We don't all have the same job, lifestyle or live in the same climate, so a capsule wardrobe should actually be a considered edit of pieces that you are able to rely on all the time, and that work together for you. It won't look the same for everyone.
Where do I start?
First off, you definitely do not need to clear everything in your wardrobe out and start from scratch. Curating a capsule wardrobe is about working out what you wear a lot, and want to keep, and identifying anything that is missing.
"There's no need to toss everything to start over from scratch if you don't have to," Lakyn Carlton, an LA-based personal stylist and sustainability expert told us. "Evaluate your wardrobe and pull out the things you already wear, create new combinations from the old, and then if you absolutely need to add something, figure out what that is."
But, if your wardrobe is overflowing and out of control, it can be daunting to know where to begin. Fanny Moizant, president and co-founder of the pre-loved designer site Vestiaire Collective, advises us on how to detox our wardrobes in a smart, effective way.
"You need to give yourself a couple of hours and commit. Start by splitting up your wardrobe by season," she notes. "Clear out the previous season so you can focus on what you'll be wearing for the next few months, and then ask yourself these questions: 'Is the item something you still wear? Is it a timeless classic? Does it still fit you?'"
What if you're unsure about an item? Moizant relies on the hanger trick when she's clearing out her own wardrobe so it feels fresh and under control. "At the beginning of the season, place all your hangers in the same direction," she tells us. "Each time you wear a piece, turn the hanger the other way. Very quickly within the season, you'll see what you wear and what you don't."
It is also important not to be totally unrealistic in thinking that you will never purchase anything again. If you make this too difficult for yourself, you will ultimately fail. So, allow yourself the opportunity to buy a new item every now and then. Just make sure you are being mindful about what you are purchasing and making a considered decision.
"Don't buy an item just because it looks great on someone you admire or follow on Instagram," says Charlotte Warburton, founder of capsule-wardrobe brand TBC (To Be Created). "Really think about your shape and size and whether their lifestyle relates to yours before you let yourself be influenced by someone else."
Can I wear trend-led pieces and keep a capsule wardrobe?
A capsule wardrobe is supposed to represent you and your personal style. And, for many of us, it is not realistic to never be tempted by trends. Sometimes, we want to experiment with something that feels fun and fresh to wear, and it's hard to deny the thrill of that feeling of newness. But, investing in these pieces – those which may not stand the test of time – definitely does not align with the idea of a capsule wardrobe.
This is where rental services can come in really handy. Renting rather than buying for a special occasion will give you that feeling of newness, but you won't impact your curated edit. For interchangeable pieces like bags, shoes and even jewellery, renting is a great way to add something new to your ensembles at a fraction of the price. It's also a great way to try whether or not a certain item should belong in your capsule wardrobe. If you wear something and really love it, you could consider investing in one for good.
How to identify what you're missing
When re-evaluating your wardrobe, try to identify the areas that need a little work so you can make the most of the pieces you already own.
Perhaps you love to make a statement with the clothes you wear, and have a wardrobe filled with bold pieces, but you feel that you're not getting enough wear out of them day-to-day. If you have more staple pieces – such as T-shirts, a good pair of jeans and trans-seasonal boots – these more statement pieces can be dressed down, and ultimately made more wearable.
The same rule applies if you're a minimalist. You might need to invest in some stand-out pieces like a seasonal dress or statement coat that will give your neutral items a new lease of life. Consider how to style what is already loved in your wardrobe, and only invest in something new if it is going to help you to wear these more.
And finally, try to remember that the less you buy, the more likely you will be to heavily invest in essential staples, allowing you to have the budget for that designer piece, which will stand the test of time far more than anything you buy on a budget.