Russell Wilson and Ciara's House of LR&C opens in Park Meadows | Business
4 min read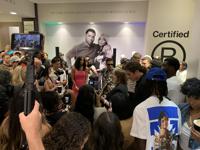 New Denver Broncos quarterback Russell Wilson and his Grammy Award-winning wife Ciara opened their retail fashion store House of LR&C on Monday in the Park Meadows Shopping Center with a splash of paparazzi rarely seen in Denver.
The store was packed with Broncos players and VIPs like Lone Tree Mayor Jackie Millet, Park Meadows General Manager Pamela Schenck Kelly as well as a throng of journalists, including a representative from Vogue magazine. Shoppers crowded around the roped-off area outside the store, hoping for a view of Denver's newest stars as hip-hop music spilled out into the mall.
It's the third House of LR&C and the first to open outside of Washington state. "LR&C" stands for love, respect and care.
"I know we're going to play a lot of football games and everything else, but this would be a great place for people to come and have a great experience," Wilson said in an interview with The Denver Gazette. "We really want the city of Denver to take this as Denver's house."
CEO and co-founder Christine Day, former CEO of Lululemon Athletica, said the Denver area has always been a "top performing market" for House of LR&C via its partnership with Nordstrom.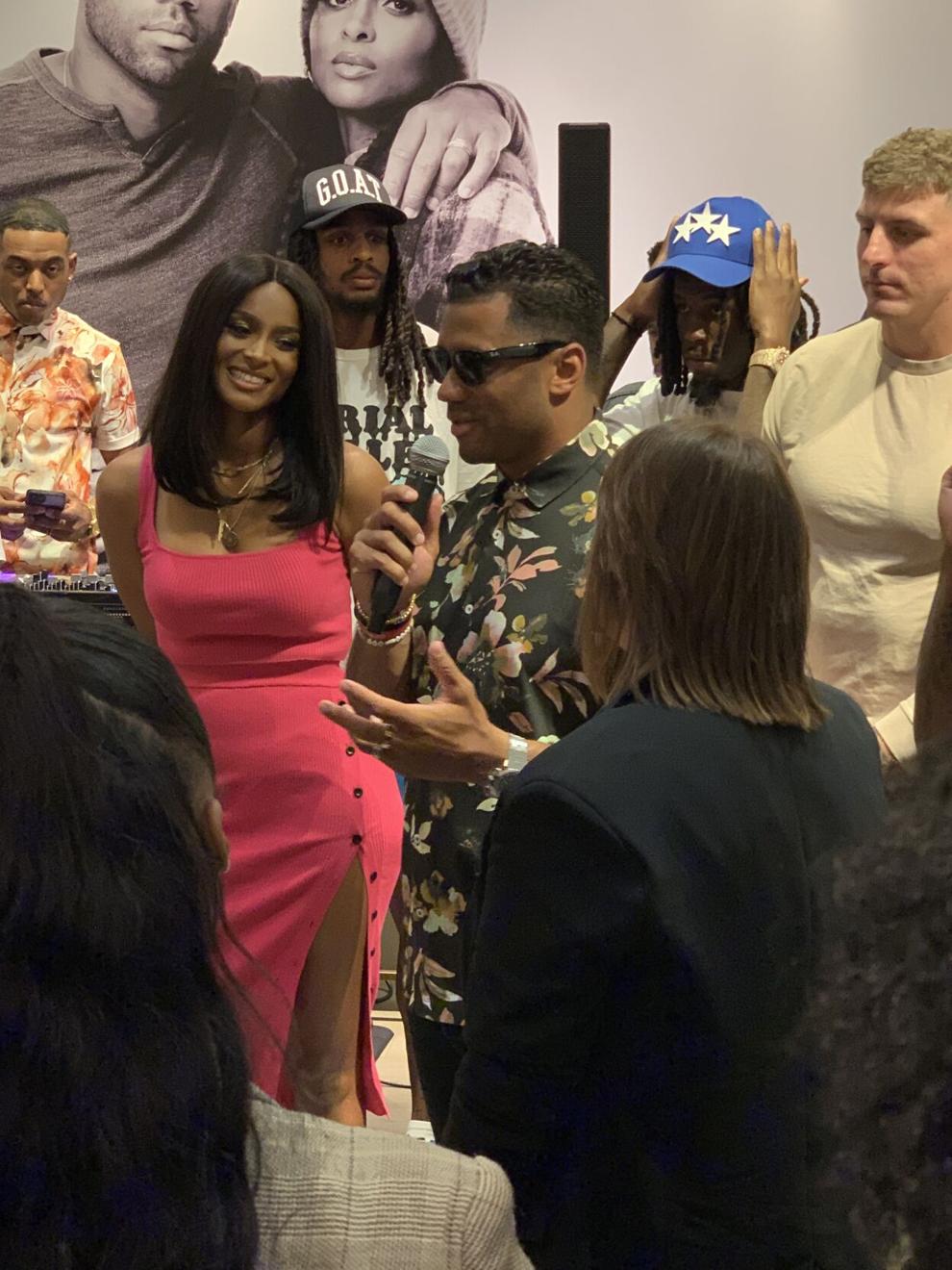 "Good Man Brand is the No. 1 men's brand at Nordstrom, which is pretty special," Ciara said.
The retailer opened less than two years ago and is planning 10 more stores in the coming year.
Schenck Kelly said Monday's event was "by far the most fun opening we could have imagined."
"Park Meadows is proud to have House of LR&C," she said. "We have a long reputation of bringing the newest retail to Colorado with both the nation's very best stores and restaurants as well as some of the best regional talent. House of LR&C is what makes retail so exciting — fashion that is on target with the customer."
In addition to Good Man Brand menswear, the store also sells LITA by Ciara and HUMAN NATION, a "gender inclusive streetwear line," as well as Wilson's children's line 3BRAND.
"I represent for the ladies, and it's just been amazing," Ciara said. "My ultimate goal is for LITA to be a women's best friend and fashion one-stop-shop. I want a woman to have all she needs, from the jacket down to the shoes."
LITA stands for "love is the answer."
Wilson and Ciara's fashion brands feature an element of "giving back." Every sale at House of LR&C includes a 3% "profits less product cost" donation to the couple's Why Not You Foundation — a "nonprofit dedicated to education, children's health and fighting poverty."
Since 2014, the foundation, "in partnership with corporate sponsors, have raised over $10 million for pediatric cancer research and created initiatives to support children's health and education while fighting poverty."
On Monday, Centura Health announced that it will partner with the foundation to contribute $500,000 a year to local and regional nonprofit organizations "that share our passions for health equity, education, food security, social justice, support for children and youth," according to a news release from Centura.
Asked why they chose Park Meadows instead of Cherry Creek, Wilson replied: "We want to open up in Cherry Creek as well."
And possibly Denver International Airport. Wilson said an airport official was at the store Monday, and permitting is moving forward for a possible store opening there this fall.
House of LR&C has earned a B Corporation certification. Certified B Corp. companies "are leaders in the global movement for an inclusive, equitable and regenerative economy," according to its website. It's "a designation that a business is meeting high standards of verified performance, accountability, and transparency on factors from employee benefits and charitable giving to supply chain practices and input materials."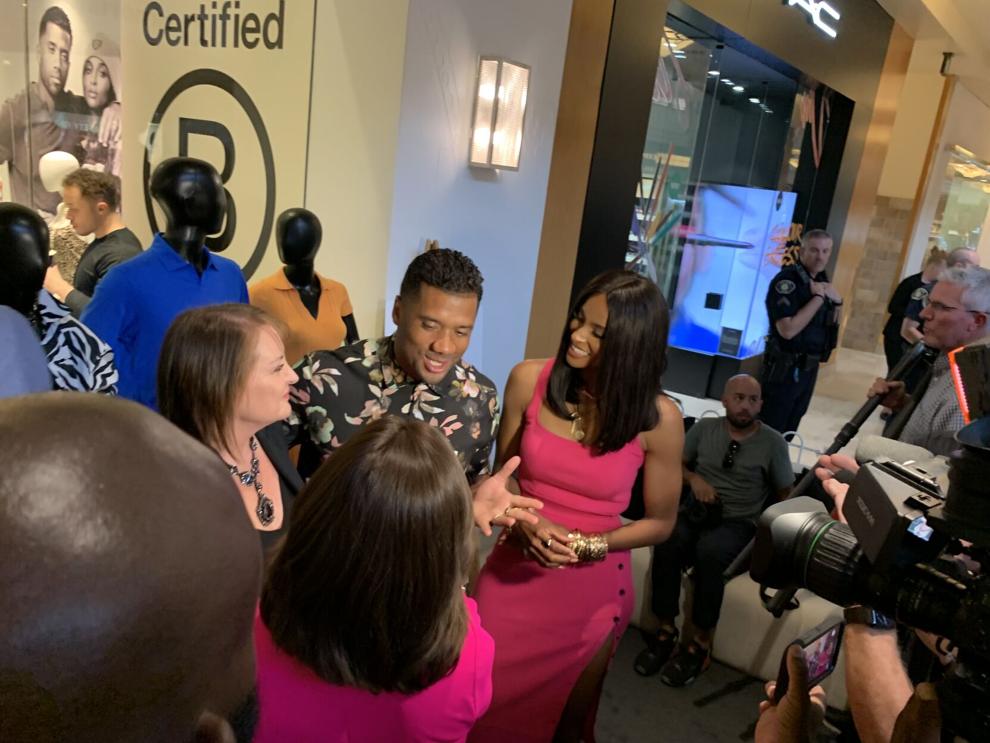 "Our mission is to have a big impact on people, and a low impact on the planet," Ciara said. "That's what we stand for. … We're very proud to be able to have that certificate."
Day said the company submits to a regular audit from B Corp. officials.
"There's not too many B Corp. companies, especially in the fashion industry," Day said. "There's a third-party auditing system of everything we do. … Our first score was 94.9. … It's very rare for a company on its first try — especially an 18-month-old company — to get a score higher than 90. The average company that applies gets a score of 50."
Wilson said the move to Colorado has been "so lovely."
"We've met the fans, who have been excited, which makes you excited," he said. "It's just surely been a memorable time for us, a significant time in our lives for so many reasons — and it feels good."