Street Style Photographer Tyler Joe
10 min read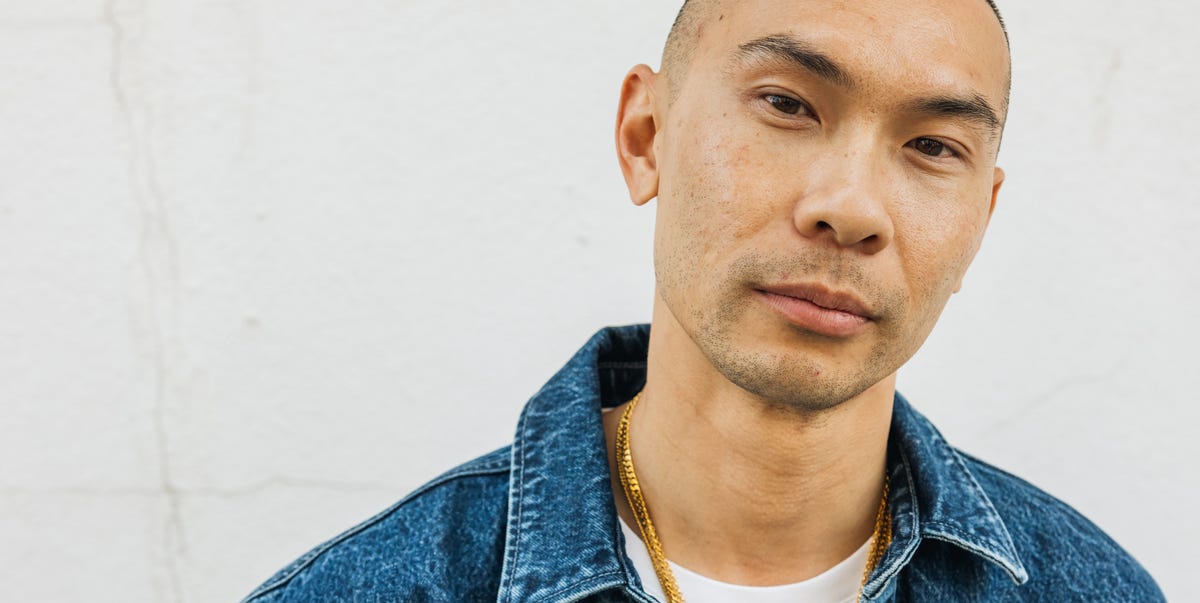 When you're out shooting street style in this current climate, you'll see a dizzying number of photographers, and it can isolate you. That said, a few seasons back, getting into photographing street style again after Covid lockdowns, I met a few guys while catching up with fellow photographer Tommy Ton. One of them was this week's subject, Tyler Joe. I was curious to know more about this guy absolutely brimming with energy, running around in the streets exuberantly filming himself and subjects alike. He had a particular joy for the moment which was uplifting for me, too—call it chronic, infectious positivity. Last season, after chatting for a while between shows and sharing some dim sum at Tim Ho Wan, I knew I would soon feature him for this column.
We finally linked up, so below Tyler and I discuss his originals intentions for taking photographs, finding a love of fashion through rap and sneaker culture, the effect photographing street style has had on his personal style, and plenty more.
---
Fit One
How did you start taking photos? Did you always have an interest in streetstyle photography?
I don't have a cool story. I started taking photos when I was in high school. First, it was to take photos of all my friends skateboarding, and then to take the best MySpace profile photos. Then I just started taking photos of everything, everywhere. I learned by doing, constantly tweaking settings and shooting in different scenarios. After I got an engineering degree, I was like, "This is not something I want to do, but photography is a hobby of mine, so maybe I could make it work." I moved to New York from San Diego, but with a degree in engineering, there was no real way of breaking into fashion photography. But this was 2012, and street style was a thing. Instagram was coming up and I knew people of like Tommy Ton, Adam Katz, Phil [Oh], all the OG guys. I was like, "What if I did that?" I didn't need any credentials. I didn't need any permission. I just showed up to fashion week. With the power of Instagram, it slowly grew and grew and I was able to make a career shooting. It was very serendipitous. I was just lucky people liked my photos and I was able to make a living out of pressing a button.
Like some of the best street style photographers, you have great style. Can you remember the first moment that you fell in love with fashion?
I think when I started to see people like Pharrell and ASAP Rocky move into the realm of fashion, transition, break boundaries and shit like that. I didn't come from the fashion world. I was never a fashion nerd. When I'd hear brands, it felt intimidating. When I got to see some of the people that I idolized—it's controversial, but even Kanye—break these bridges and transition cultures into fashion and redefine these boundaries, I don't know if it's a moment, but it was definitely a shift that I resonated with and it made it more accessible to me to be into it.
Fit Two
Do you remember what your first big purchase was?
In college, my first big purchase was a fucking $200 Urban Outfitters baseball jacket. That was huge because I made no money back then. My first real fashion purchase was a pair of Y3 sneakers. I was a big sneaker head back in the day and Y3 was that intersection of athleticwear and cool Japanese style, but within the realm of fashion. It was tech too, so it resonated with me. It was a way of introing me into the world I'm in now. That first pair of Y3 sneakers was lit.
Has your personal style changed at all or been affected by shooting street style?
It changed a lot. If you look at my Facebook pictures 10 years ago, I was very hashtag menswear. I put on a tie to go Starbucks. I had the brogues on. Then I got into street wear. For me, shooting street style, because I shot so many styles and different personalities, I felt like I knew of everything that was happening in the landscape before everyone else. When you're in New York, you're in it. When you're shooting street style, it's not like the runway. It's how people are putting that shit together in real life—seeing people's thought processes and concepts and personalities personified.
When you're documenting it and you just see so much of it, at least for me, it was overwhelming. I didn't want to think about what I wanted to wear anymore. So, I only wore all white for five, maybe six years. White pants, white shirt, clean slate, like a blank canvas. It's kind of like that Steve Jobs mentality of, "If I don't think about what I'm wearing, I can just focus on what I'm doing." It's not like, "Oh, look at me, I'm a street style photographer. I dress cool." No. Let me just focus on you.
But I love fashion. I have a lot of clothes. I just don't really wear a lot of them because I'm always working and I'm always getting dirty. After a while I just get bored of it. Your personality changes. Your style changes with it. I've grown accustomed to finding fun pieces, or pieces that I really want to keep for decades. I'll buy one or two things, and keep the timeless ones in the archives. You start with the blank slate, all white, and then start adding in stuff. I don't even know what my style is now. I don't know how to describe it.
Fit Three
That's probably when you're getting to your most evolved form of style, when you can't really describe it anymore. Because when you're just describing it with a word, it probably means you're just following.
It's always a feeling. If you look at the fits that you have that you shot of me, some are all black. One outfit is really out there—the one with the Collina Strada pants. My friend Hillary is the designer for the brand, and she is a great human being. She's all about sustainability and I just want to support friends. I never thought I would ever wear something like that, but because I want to support her, I bought them and I thought, "You know what? This is super fun. I could wear these." They're just casual, every day, if I just wear a white tee with them. But if I wear a nice shirt with them, they're dressed up. You can get inspiration from anywhere.
Fit Four

How did you make the transition from a beginner to the multifaceted career you have today?
Just trying to be different. I entered street style in a time when people were already known. Tommy [Ton], Adam [Katz], and Phil Oh were all brand names. There are only so many magazines out there to use as a platform to jumpstart your own brand. When I started, there were already hundreds of photographers out there. So how do you differentiate yourself? Everyone's shooting with the same camera, with the same lens, same perspective. And so if I just did that, I'm a cheap imitation of whoever's photos that I like. So for me it's like, "Okay, how do I change this? Let me do video." I brought in video and that evolved in a way. As I started doing video on the street, I also started doing it for clients and campaigns. Then I started knowing how to direct better because I was the one shooting the video. I'm the one shooting, directing, and editing. So, it's having that full 360 process understanding of, "I need to shoot this because I'm going to edit it this way, so I'm going to direct it in this direction." I've learned that to be a director, you have to put out a two-hundred percent energy to get fifty percent back. By doing that, I've learned that I like being in front of the camera. Me being me at the fullest, at a hundred percent. It's just one of those things where if you keep doing the same thing, you get bored. As long as I keep evolving… I would say I'm a photographer and a director, but it's hard to categorize. I'm a creator. I think that's the best part of it.
Fit Five
When you're taking street style photos, what are some things you look for in a subject?
Authenticity. In today's landscape, a lot of fashion has been commercialized. That's just the nature of the business. So, when you see someone who has really authentic style, you know it. You feel it. It's an energy thing. It's this intuition. And then it's just that physical reaction of, boom, you put your camera to the face and you start doing your thing. Muscle memory. It's one of those things you can't explain. It's not a thing you look for. What gets you excited is the real thing. People who can put things together where you're like, "Holy shit, dude. That's fucking cool. I would've never have thought to do that," but it looks effortless and it looks like them. It's a reflection of them. That whole combination, that concoction of all those different traits, is what gets me excited.
If you had to wear one outfit for the rest of your life, what would it consist of?
White Stan Ray painter's jeans and a loose white fit Uniqlo T-shirt with some cool sunglasses. When I wear all white, I'm projecting light. I'm projecting positivity, good energy. I think that's who I am. At the end of the day, style is just what you do. Maybe it's the way you tuck your tee in, or the way it lays on you. If I wear loafers, carpenter pants and a white T-shirt tucked in with a cool belt, it's dressed up. If I wear my beat up Reebok classics and no jewelry, shirt untucked, I'm lazy. But either way, it's the same outfit. You know what I'm saying? Different mentality, different energy. That's the culmination of how I dress. It's very functional, but I can also dress it up.

Christopher Fenimore is a writer and photographer living in New York. Working with clients ranging from clothiers to vineyards, he's also covered street style for a number of outlets. Follow him on Instagram at @c.fenimore.