The Puffification of Fashion
5 min read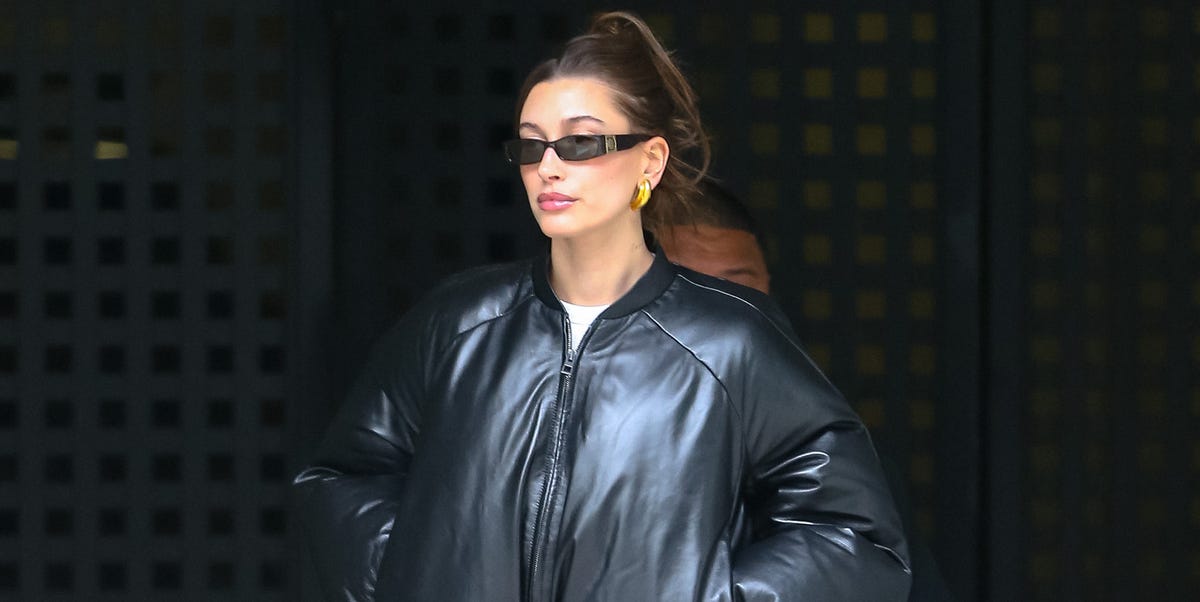 A new evolution in the meeting between high fashion and functionality has emerged: Fashion is undergoing "puffification."
The term puffification was coined in January by 26-year-old content creator Tariro Makoni when she noticed Prada had rereleased "puffy" soft-padded napa leather versions of its most popular accessories like loafers, ballet flats, and handbags. To Makoni, the puffing up of Prada classics has a direct line to the uneasy state of the global economy: "It makes sense that we would start to see themes of insulation, dissociation, [and] escapism being reflected in what people are choosing to wear," she explains in a TikTok.
And suddenly, cloudlike and pillowed accessories are everywhere. Miu Miu is selling padded thong sandals, slides, and handbags, while Bottega Veneta has an open-toed padded mule, pillow pouch, helmet shoulder bag, and brick cassette bag. Maison Margiela was ahead of the curve with its puffed Glam Slam bag collection, which first debuted in its spring 2018 show and resembles a pillow or the cushy embrace of a tufted sofa. The entirety of Jonathan Anderson's Loewe seems puffed up: The spring 2023 collection has a balloon pump in calfskin, a padded mule, and ankle and high boots. Loewe even went viral late last year for puffing the puffer coat, when Kendall Jenner wore its coveted puffer bomber jacket last December.
More From Harper's BAZAAR
"Modernity has been classified via clean, sleek lines," Makoni says in a recent interview. "Think of 'futuristic' spacecore design or even '90s minimalism revived via brands like The Row and Toteme." But now, the lines of modernity in fashion are shifting as consumers seek comfort and safety in their purchases. "For inflated, pillow-like, and cartoonlike styles to be en vogue represents a shift," Makoni says. "Modernity is no longer exclusively classified by these sharp edges." If we once bought things to reflect our (imagined or real) clean, pure, and organized lives, we now want our purchases to cuddle or cradle us.
Meanwhile, designer Jeremy Scott thinks the whole world is inflated. For spring 2023, Scott incorporated inflatable pool floaties into gowns at Moschino. For him, the political connection was immediate, even obvious: "Globally, everyone's been talking about inflation—in housing, food, gas—so I brought inflation to the runway," he said backstage.
But it isn't just European luxury brands that are puffing up; even Coach has a pillow tabby shoulder bag. The most famous example of the puff may be the Big Red Boot created by Brooklyn-based art collective MSCHF, whose enormous cartoonlike proportions seem like memes for the city streets.
Beyond pillow bags and soft-padded shoes, puffification is perhaps the latest trend to bleed the lines between outerwear and avant-garde style. Fashion houses have been eager collaborators with winterwear brands: Moose Knuckles collaborated with Telfar on quilted puffer shopping bags in 2021, and The North Face worked with Gucci for several seasons to create crunchy-sleek duds for slicked-up hiking excursions (or just brunch).
After those collaborations, the trend began percolating ever upward onto red carpets and concert stages. At the 2022 Met Gala, Gigi Hadid notably wore a deep red Versace corset catsuit with an exaggerated train puffer coat. For her Super Bowl performance in February of this year, Rihanna paid homage to the late André Leon Talley, wearing a red Loewe outfit and two custom coats from Alaïa by Pieter Mulier. For the BRIT Awards, Sam Smith wore a custom inflatable suit by HARRI. The Indian designer's niche specialty is inflatable trousers akin to David Bowie's iconic striped "parachute pants." More recently, rapper Tommy Cash sat front row at Y/Project's fall/winter 2023 show, cradled and dressed as a bed wrapped in a white duvet, making it a fashion statement to not brush his hair.
Celebrities are often the gateway that makes weird runway stuff feel suddenly mainstream, and their embrace of the puff seems to underscore its appeal: a passion for performance clothes—nylon, down-filled pieces designed to keep outdoorsy gurus warm—played up to the most decadent possible level. (Could Rihanna really have been cold on the Super Bowl stage? Surely not.)
Emerging designers are eager experimenters with inflated and ballooned silhouettes, suggesting puffing is the go-to provocation for young talents with a taste for the eccentric. Jora Frantzis and Chaima Mennana are the cofounders of BENT KAHINA, a brand named after the seventh-century North African warrior queen that "strives to break off the chains of history." (Frantzis and Mennana are both descendants of the Indigenous Berber tribes of Algeria.) They see their extraterrestrial puffer sets and metallic space suits as continuing in the long tradition of fashion futurism that stretches back to Pierre Cardin.
"Intrinsically, puffer looks are graphic, detailed, geometric, and generally larger pieces—coats, ski suits, boots," Frantzis and Mennana write in an email. "To us, these are protective layers symbolic of battle armor for the modern woman." The designers credit futuristic movies such as Metropolis and 2001: A Space Odyssey, and designs by Verner Panton, as further influences. "AI and UFOs are on our doorsteps—it's no longer an imagined reality," the two founders say. "Designers are adding their own spin to these aesthetics, but the notions of futuristic designs have been ingrained in our minds for over a century. We are still in the early stages of space exploration, but we'd say one of the key moments for the origination of puffer aesthetics has been the space suit."
For other designers, though, puffification is much more immediate; it's a reaction to the horrors of climate change. Goom Heo, who designs under the brand name GOOMHEO, released a puffified glacier jacket vest set for fall 2022 that marshmallows into enlarged texture lines. "The main inspiration was this image of melting glacier and I wanted to visualize that image with puffer elements by creating swirling shape," she says, referencing how the designs have swirling sartorial lines emblematic of how glaciers are massive bodies of layered and slowly moving ice. It is no coincidence that breaking shapes and experimentation with melting visuals speak to the climate crisis.
As we plunge further into the digitization of fashion through AI and advanced technology, cartoonlike elements exaggerate and inflate our physical presence at an uncanny pace.
Though, perhaps it's not so dystopian. Makoni says puffification is also a way to embrace softness during these precarious times. "I think this is the framing and embodiment of our current times," she theorizes. "We want ease, we want rest, and we want to exhale, so if I can reflect that desire in what I'm wearing? Sign me up."